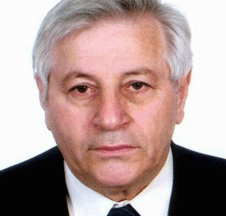 Jovan Prokopljevic was born on December 30th 1940 in Zemun, Serbia. He has been drawing caricatures since 1960 and is a member of the Association of the Design Artists of Zemun and the Cartoonist and Writers Syndicate New York. Mr. Jovan holds a bachelor's degree from the Faculty of Architecture in Belgrade, class of 1967.
He earned numerous special prizes, awards and diplomas at home and abroad and participated in 45 personal exhibitions at home and abroad and around 470 group exhibits. Mr Prokopljevic is employed full time as a cartoonist in the most popular Serbian daily newspaper Politika since 1992.
A few of his awards are:
- Pierre Prize laureate, the biggest caricature contest in Yugoslavia in 1994
- Second Prize winner of the antiwar caricature in Kragujevac, Yugoslavia in 1995
- Special Prize: First International contest in Zemun, Yugoslavia 1996
- Awarded by the audience at the international contest in Ohotsk, Japan 1996
- Special Prize Winner at the International Caricature Contest in Tokyo, Japan 1996
- First Prize Winner for the ecological caricature at the International Contest in Belgrade, Yugoslavia 1997
- Major Special prize at the International Contest in Krusevac, Yugoslavia.